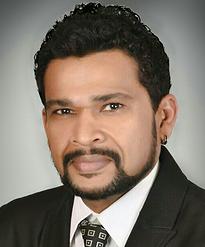 Dr.Abhijeet Soni,DNB,DMRD,DMRE
Founder of MIRA.

Neuro & Vascular Interventional Radiologist Dr.Soni is a practicing interventional radiologist since 1995. He is proficient in a wide variety of peripheral vascular and non vascular interventions and also specializes in Neuro interventions.

He recieved his medical degree form KEM Hospital, Mumbai and persued his post graduation in Radiology form LTMGH Sion Mumbai. . His postgraduate training was focused on Interventional radiology. He completed his training in Radiology in 1994

He underwent training in Neurointervention in France form Dr Jaques Moret ( Adolphe Rosthschild Hospital, Paris ). In 2011he underwent training in Complex Below Knee interventions at Leipzig, Germany.

He is a life member of Indian Society of Vascular Interventional Radiology and India Neuro Intervention foundation. Through his vision and foresight of providing state of art and standardized interventional radiology services to the masses, he founded the Mumbai Interventional radiology Associates ( MIRA ).